The fragrance of Zongzi, Huada to welcome the Dragon Boat Festival·Zongzi Contest was successfully held
Time: 2020-06-28 View: 818 Burst:
To welcome the Dragon Boat Festival and the fragrance of rice dumplings, on the morning of June 24, a lively and sensational rice dumpling contest was held in the company. The staff put the prepared zong leaves, glutinous rice, shrimps, shiitake mushrooms and other ingredients neatly on the table. The colleagues who participated in the Zongzidumplings were gearing up to show their skills in the competition.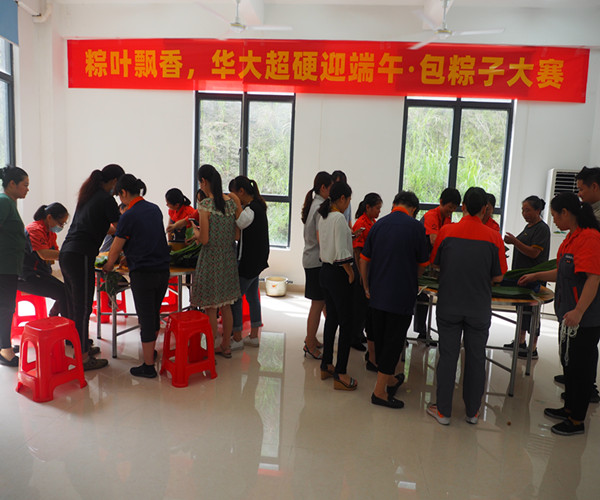 The game has a time limit of 5 minutes, and each group of 3 people is a group. The group with the largest number of Zongzi and the most beautiful appearance within the specified time will win. The event officially began. The participating colleagues took out their housekeeping skills and swiftly rolled the zong leaves into a funnel shape with both hands, and filled the zong leaves with ingredients, one by one, small, bright green and cute little zongzi. It is formed, and the skillful technique makes the onlookers want to try it.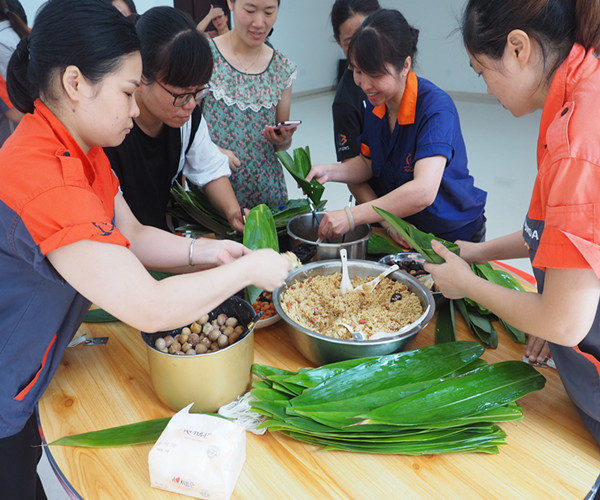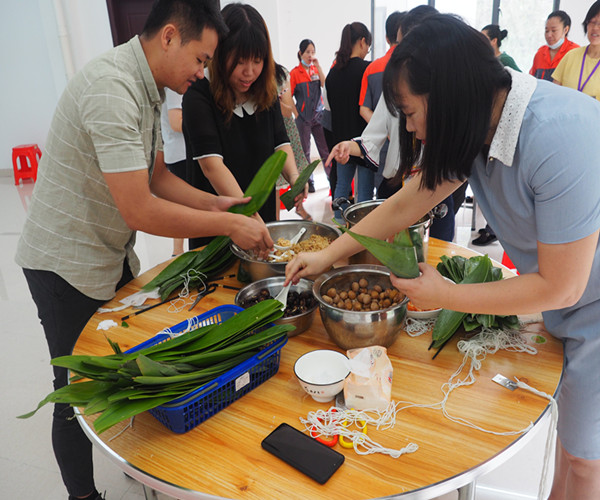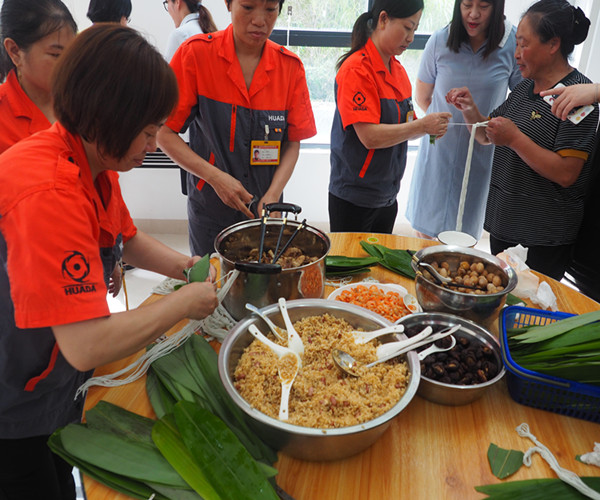 After the count and comparison by the judges, 1 group for the first prize, 2 groups for the second prize, and 3 groups for the third prize were selected. The team composed of Huang Rehua, Huang Haiyan and Chen Youzhu from the bead production department won the first prize of this competition with 27 Zongziwith the most quantity and the best quality.
After the competition, the packaged rice dumplings will be cooked in the cafeteria and distributed to the employees who are fighting on the front line for tasting. The festival blessings are attached to let everyone feel the warmth of the Dragon Boat Festival and the company's care.