Talking and Sharing--Huada Organization Launches Staff Forum
Time: 2020-06-06 View: 390 Burst:
In order to create a good corporate atmosphere, we will effectively solve the practical problems in the work and life of our employees. On the afternoon of June 5th, an employee symposium was organized in the conference room on the first floor of the office building. More than 20 people attended by President Ji, President Ye and representatives of new and old employees.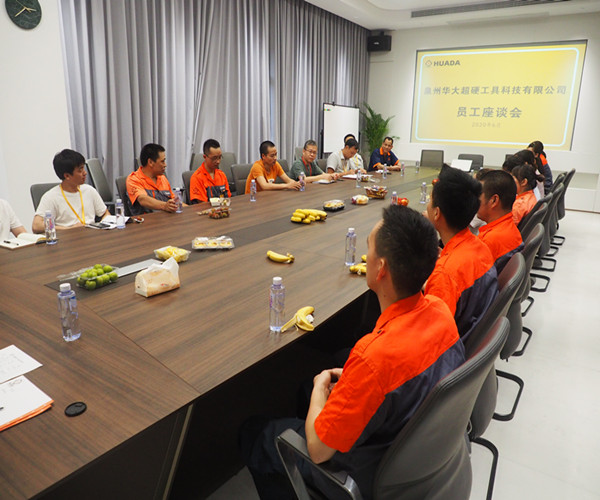 The attendees spoke freely, and the atmosphere was relaxed and warm. Colleagues put forward the problems encountered in work and life one by one, made suggestions and suggestions on production and operation, safety management and other issues, and put forward many valuable opinions. Mr. Ji and Mr. Ye jointly expressed that, first of all, thank you for your valuable opinions from the perspective of company development and product quality, and answer the questions and suggestions raised on the spot, and determine the responsible person and completion time limit.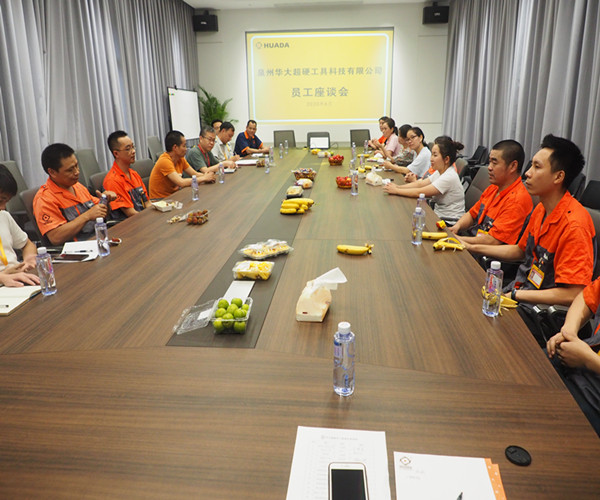 In the relaxed and active interactive exchanges, the symposium narrowed the distance between company leaders and employees, solved work and life problems, and became more confident in the future development.