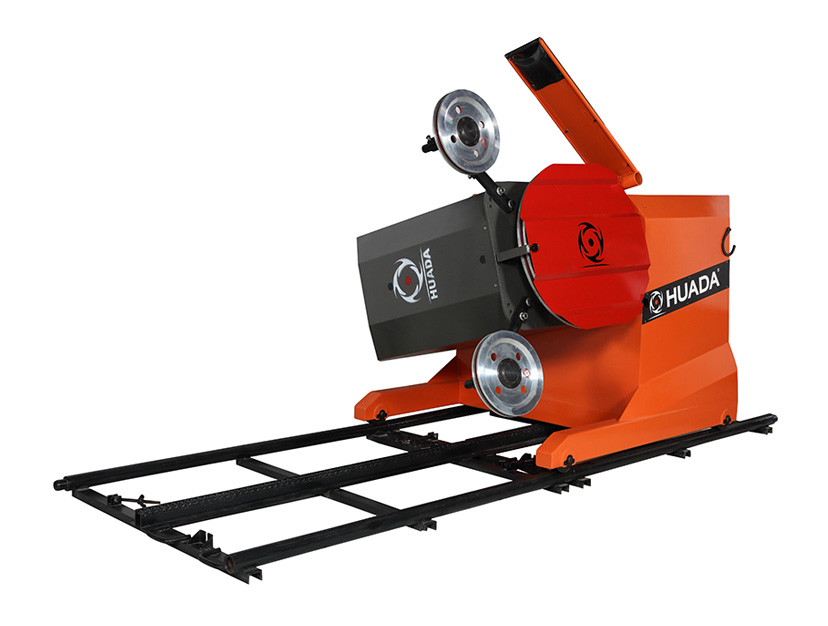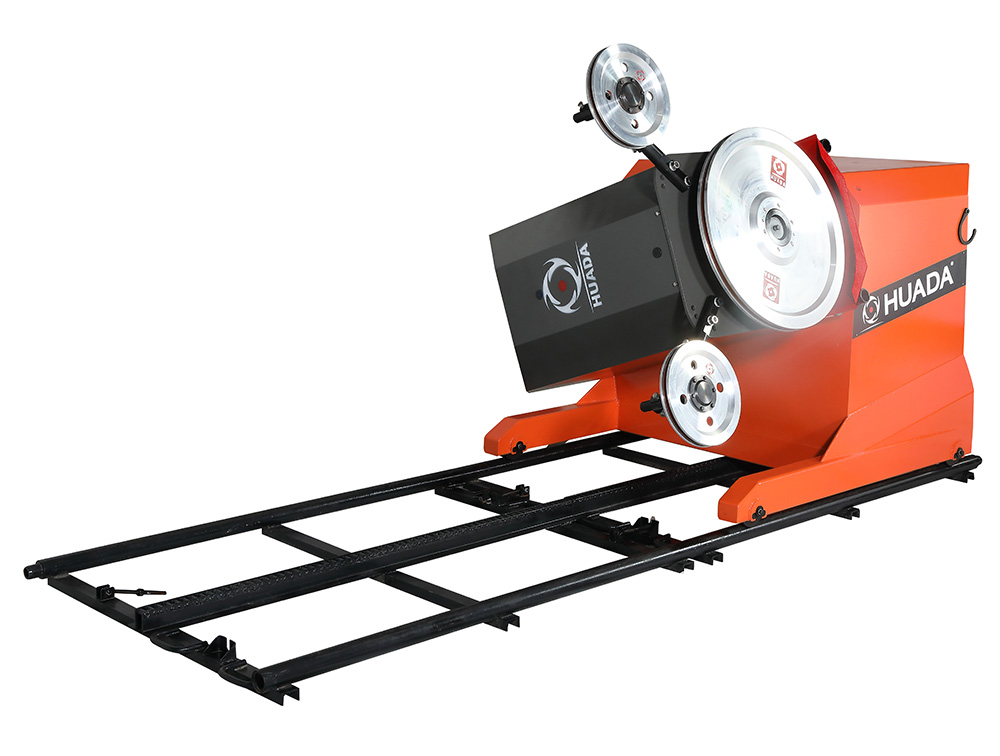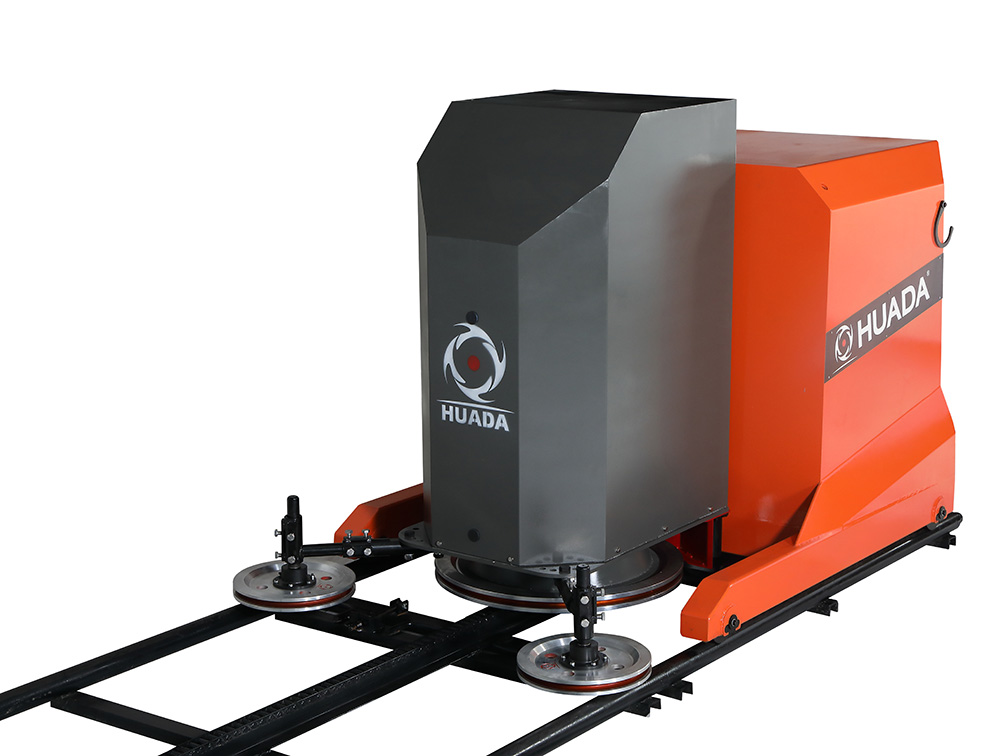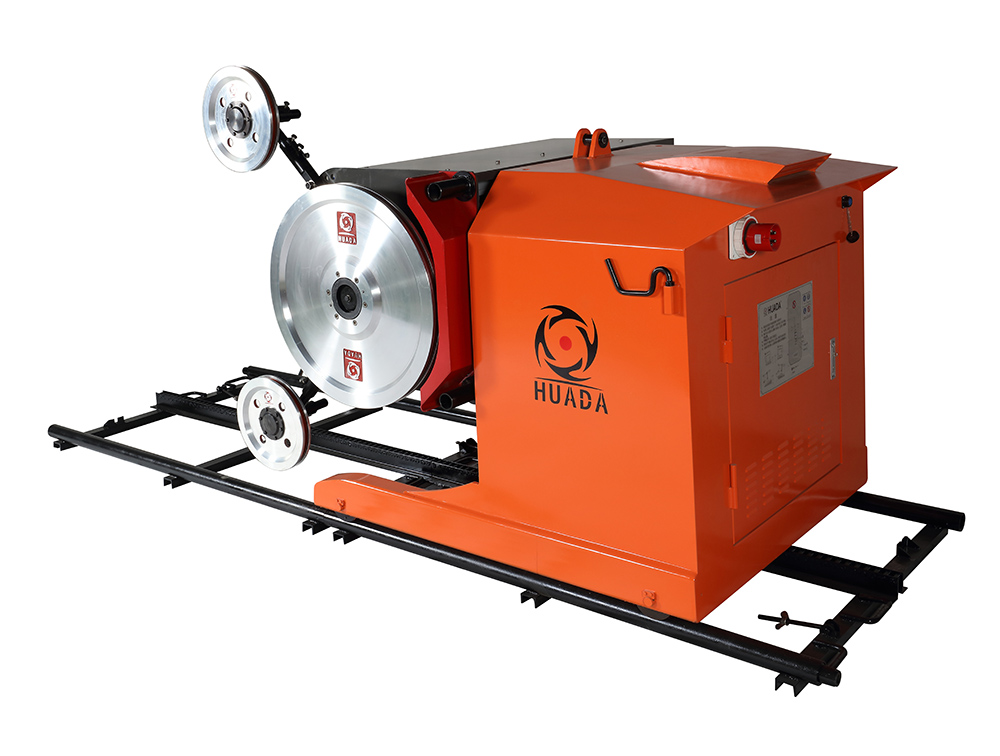 ECONETIC Diamond Wire Saw Machine With Permanent Magnet Technology DWS–37M/55M/75M
An advance type of dws equipped with permanet magnet Technology offering additional features for quarrying all types of stones:
Eco-friendly and up to 30% more efficient than standard machines on the market today.
Especially suitable for the safe use under wide voltage variation conditions to meet the unique quarrying needs of different customers.
Constant torque output in full frequency range, especially its high pulling torque at low frequency, ensures easy start of machine, more energy saving and environment friendly.
Less power consumption allows the deployment of more DWS's in the same quarry site WITHOUT restructuring the power supply system.
| | | | |
| --- | --- | --- | --- |
| Product model | DWS-37M | DWS-55M | DWS-75M |
| Main motor power (kW) | 37 | 55 | 75 |
| Total motor power (kW) | 40 | 58 | 79 |
| Headpiece overturning | ±180° | ±180° | ±180° |
| Linear velocity of main flywheel (m/s) | 0~40 | 0~40 | 0~40 |
| Maximum cut spacing (mm) | 1750 | 1950 | 2100 |
| Rail length (m) | 2m*3 sections | 2m*5 sections | 2m*5 sections |
| Rail weight/section (kg) | 80 | 83 | 85 |
| Weight of main unit (kg) | 2515 | 2820 | 3650 |
| Machine dimensions (L*W*H) (mm) | 2100*1410*1500 | 2100*1550*1650 | 2210*1700*1750 |
| Machine dimensions (L*W2*H2) (mm) | 2100*1300*1680 | 2100*1480*1780 | 2210*1550*1950 |
All Rights Reserved ©2001-2020 Huada Superabrasive Tool Technology Co., Ltd. BY:KEW
sitemap.xml