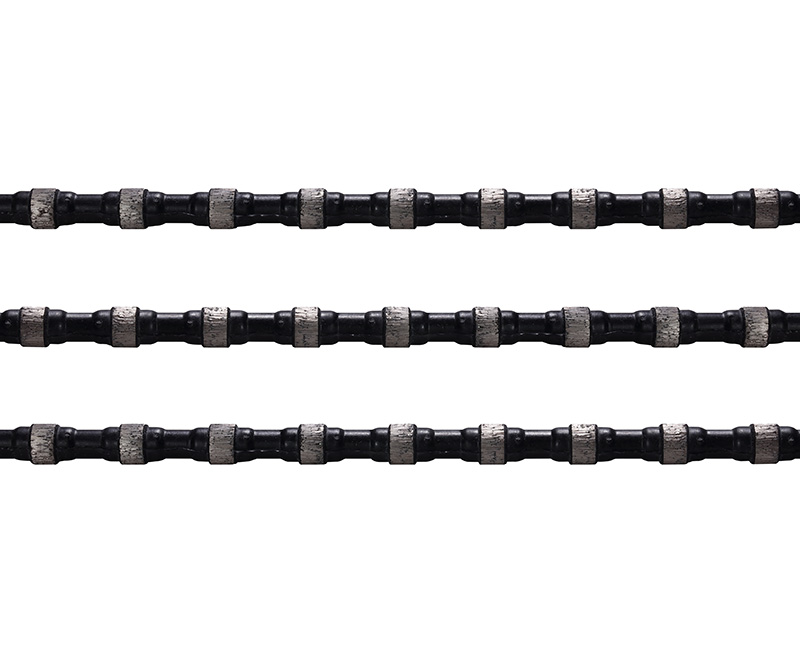 Diamond Wire For Granite Quarry
Diamond wire is widely used in stone quarrying. It greatly improves safety, speed of production and yield while reducing the waste of resources.
Rubber assembly is preferred in granite and quarzite quarries, it is more resistant to stress, heat and highly flexible which offer increased protection for the steel cable and longer life.
All wires are developed based on the characteristics of stone samples and information provided by customers for highest cutting efficiency.
Diameter (mm)
Beads/m
Assembly
Hardness of stone
Wire speed (m/s)
Cutting speed (m²/h)
Production (m²/m)
37kW
55/75kW
Φ11.0
Φ11.5
Φ12.0
Φ12.5
38/40
Rubber
Rubber+Spring
Soft
30-45
10-18
20-30
25-35
Medium
25-40
7-15
15-20
15-25
Hard / Quarzite
20-35
5-10
10-15
10-15
All Rights Reserved ©2001-2020 Huada Superabrasive Tool Technology Co., Ltd. BY:KEW
sitemap.xml